Looking to Change the World, one Head at a Time….
I have been involved in so much awesomeness lately, am hardly finding the time to stop and reflect on what is currently happening; moments are gone before I can even processes it…GOOD! Although have been known to take lots of pictures – I try to put my phone promptly away right after, in order to enjoy the moment. Please do not mistake my pride for gloating- it is such an electrically exciting feeling knowing am making a difference in the lives of some of those who need it the most.
Ps- These situations don't just fall in my lap- I bust my ass to make them happen- and yes, having so much fun doing it at the same time! I step out of my comfort zone to the point where after a while, it becomes a 'normal' feeling.
Consider the following pictures to be my 'show and tell' kindergarten kiddie-like news from the past couple of months.
December 2016 I received this note of gratitude from Maureen Daniels, Program Coordinator of Princess Margaret. Tried to make my first VLOG only to almost break down in tears (in happiness) while reading this to you… so will just show you instead.
Day by Day I'm getting stronger – and day by day I'm lasting longer
Snapd Markham Article
(Acknowledgment of thanks on Day By Day Facebook)
Back story pics to Snapd article…
This is the photo in Laurie's photoart book 'Life Messages'- I explained this at the book launch with my sister Jennifer. Every time I hear 'light hearted tale' makes me cringe; I was trying to convey it is laced with humour- because thats the way I am ex. flirting with the surgeon days after surgery when high on morphine- while a drainage tube was sticking out of my head.
Wait 'till you see what I'm up to next…. let's just say, I am now friends with the worlds loudest recorded BURPER! – YES, this will make the world better. You'll see…..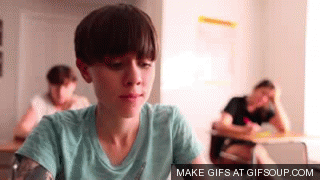 ….. to be continued